Private Party and Open Play Schedules
Select a date to view
So Go Airsoft Events
---
Thursday Night Games
OZARK, MO
6:00 - 9:00 PM February 22nd
Block Play
OZARK, MO
5:00 - 9:00 PM February 24th
Thursday Night Games
OZARK, MO
6:00 - 9:00 PM March 1st
Block Play
OZARK, MO
5:00 - 9:00 PM March 3rd
Thursday Night Games
OZARK, MO
6:00 - 9:00 PM March 8th
Block Play
OZARK, MO
5:00 - 9:00 PM March 10th
Thursday Night Games
OZARK, MO
6:00 - 9:00 PM March 15th
Block Play
OZARK, MO
5:00 - 9:00 PM March 17th
Thursday Night Games
OZARK, MO
6:00 - 9:00 PM March 22nd
Block Play
OZARK, MO
5:00 - 9:00 PM March 24th
Important Reminder
---
Waiver
must be signed before playing in the CQB. If under 18 it must be signed by a parent or legal guardian.
All Airsoft Guns must chronograph
below 300 FPS with .25g bbs.
Some guns have Higher FPS listed on the box. But those are generally tested with a lower weight .12g or .20g BB resulting in higher inaccurate FPS.
All players must wear sealed goggles. Full face paintball style mask is required for players under 18. General recommendation is that as much skin as possible be covered i.e. long sleeves, pants, gloves(Recommended).
CQB Indoor Airsoft Information
Open Play
CQB OPEN PLAY Games last between 20-25 mins.
$3 per player for 20 - 25 minute game
These games are generally Force on Force but other game styles are played as well.
Battlefield CQB Information
The Ozark CQB is two 4,000 Sq. Ft. warehouses. These two buildings can be combined for larger parties and events.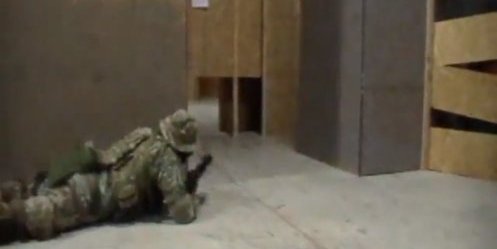 Special Events
There is at least one event a month that takes the game play to another level. These events are designed for beginners but challenging enough for veteran airsofters.
Pistols Only Night on every 1st Thursday of the month. In this event only pistols or shotguns are allowed.
Check the events list on the left.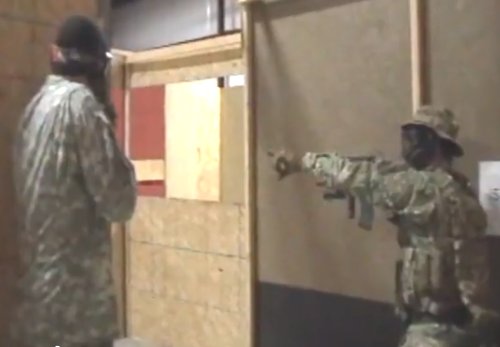 Equipment Rental Information
There are gun rentals for players that don't have their own Airsoft Gun or have guns that shoot over 300 FPS with .25g BBs.(We will chrono player's guns to determine their speed.)
$10 - Lower End Gun Rental - Includes Gun, Mask, 200 BB's
$20 - Higher End Gun Rental - Includes Gun, Mask, 300 BB's
$5 - Extra Gear Rental - Jacket, Gloves
All Rentals are good for the duration of the day. For example if you play 3 games in one day you only pay for rentals once.
$10 - Economy Gun Rental Package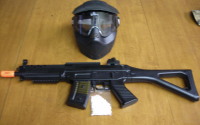 Gun, Full Face Mask, 200 BB's
Gun velocity around 210 FPS
$20 - True Warrior Gun Rental Package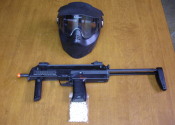 Gun, Full Face Mask, 300 BB's
Gun velocity around 300 FPS
Private Parties
Birthday Parties, Corporate Events, Bachelor Parties or just a group that wants to play privately.
Availability is limited. Call (417)485-2579 or select a date from the calendar on the left and book it online.